We verify luxury
TM
Forbes Travel Guide is the global authority on luxury travel. We started in 1958 as Mobil Travel Guide. Today, our iconic Star Rating system encompasses more than 70 countries.
We serve the most elite global brands in hospitality.
Learn how we can help your business meet the highest standards.
Forbes Travel Guide offers world-class training in a variety of customizable formats that enhance service skills and inspire staff to elevate the guest experience.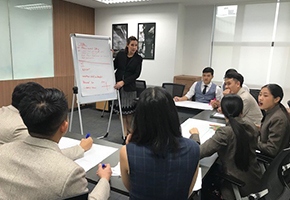 Service Training
We offer VIRTUAL and ON-LOCATION training to help teams build their skills and adapt to new service practices. Our certified trainers are highly experienced hospitality professionals with a global perspective on best practices and trends. We adapt training to the needs of your team, from front-line to leadership.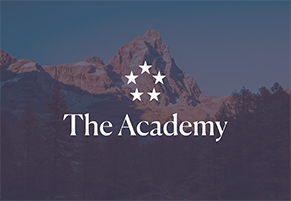 Online Training with
Lobster Ink
We are proud to introduce Forbes Travel Guide Online Luxury Service Training in partnership with Lobster Ink. Participants can earn certification on Forbes Travel Guide's standards and customize learning paths on Lobster Ink's state-of-the-art learning platform.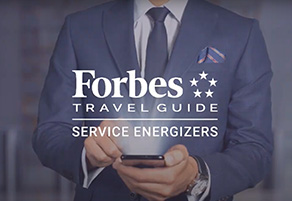 Training Toolkit
To further day-to-day learning, we offer our Training Toolkit, a handsome box set of engaging activities you can use in lineups, pre-shifts and in-house training. The Toolkit also includes all Forbes Travel Guide hotel, restaurant and spa standards, along with suggested exercises.
Our certified, anonymous inspectors can visit your property any time to evaluate service and facility based on the same stringent standards we use for our Star Ratings -- or based on your brand's own standards.
Select the timing and frequency of our visits, and receive timely inspection reports with detailed observations and photos to help you understand your property's strengths and opportunities for improvement.
Consider adding an Emotional Engagement survey to gain even greater insight into the guest experience.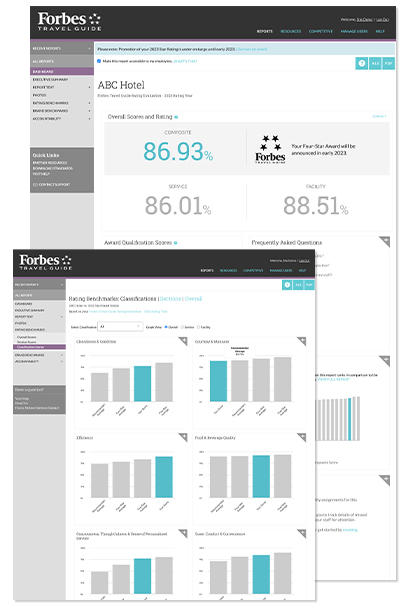 We rate almost 2,000 hotels, restaurants and spas every year on the world's most stringent standards.
No one can buy a Star Rating; all ratings are earned through our objective process.
For Star Rated hotels, restaurants and spas, Global Partnership provides insight into the Star Rating program. As a partner, you will receive a copy of our annual standards so you know what the inspection entails. We also provide your detailed Star Rating inspection results.
Partners enjoy many other benefits, including promotion through forbestravelguide.com and our social media channels such as Instagram.
Supplement your annual Star Rating report with Competitive Analysis.
REQUEST INFORMATION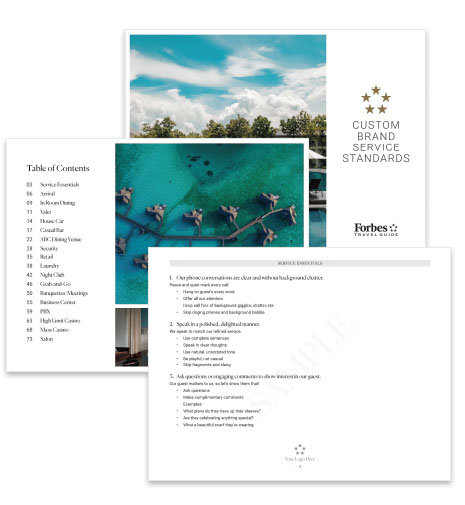 Your business has a unique personality, and you have a vision for the service culture you want to cultivate. We have 60 years' experience in service standards development and assessment.
Through a two-day, on-site consultation, we listen to your goals and then craft customized standards to help you meet them.
Forbes Travel Guide can also conduct incognito inspections to assess adherence to the standards.
Our highly experienced Executive Trainers are available to meet the full potential of your customized brand standards through engaging on-site training in full or multi-day increments.
GET STARTED